Manufacturers of PES/PVC textiles offer their products in a limited range of colors. Custom colors can be produced on demand, but the minimum order quantity is large and production takes a long time. These factors have brought a lot of restrictions to the creation of textile architecture in the past.
Printable offers an answer for architectural substrates that are needed in custom solid colors. Our on demand printing technique enables us to match any desired color, e.g. RAL colors, quickly produced and for any quantity without restrictions.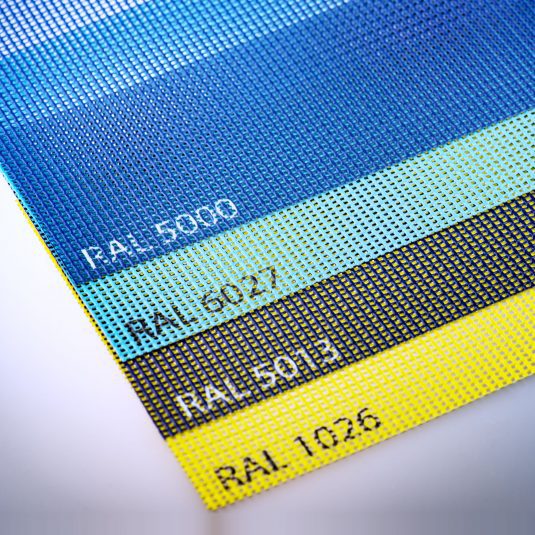 Printable prints on a wide range of solid and open mesh PES/PVC fabrics from renowned technical textile manufacturers, such as Serge Ferrari, Sioen Industries, Mehler Texnologies and Sattler. Our substrates are delivered with a 10 year unlimited warranty on the preservation of the color and appearance of the substrate.
The benefits:
Any color (system) can be matched
No minimum order quantity
Fast delivery
Competitive prices
Unlimited 10 year warranty
Wide choice of high quality PVC coated polyester textiles