Technical textiles are a perfect solution when renovating or facelifting stadium and grandstand canopies. By adding print, the textile can be produced in any desired look and feel or even used as promotional space to further reduce renovation costs. A textbook example is the renovation of the main grandstand of Circuit Zandvoort in the Netherlands, to which Printable Technical Textiles contributed by printing the textile with SolidskinTec.
Renovation main grandstand in 2020
Dutch Circuit Zandvoort underwent a large-scale upgrade in preparation for the return of Formula 1 to the Netherlands. The entire circuit was redesigned to be ready for the future. An important eye-catcher was the renovation of the main grandstand, including a brand new fabric roof.
Project Description
Project Circuit Zandvoort renovation
Location NL-2041KP Zandvoort
Substrate Sattler 648 Polyplan
Quantity 1930 m2
Contractor Poly-Ned
The upgrade was needed urgently. The once so prestigious circuit did no longer meet the current standards to host F1 races and be able to shelter the 315,000 visitors that come with it. In the case of the main grandstand, the canopy was outdated and, due to the weather and wind along the Dutch coast, no longer waterproof and rusty. All in all, certainly not a showpiece for the circuit. The roof needed a cost-effective facelift, for which Poly-Ned was contracted.
The solution was found in tensioning lightweight fabric panels against the old beams. By printing these panels, 1900 m2 of promotional space was created at the most visible spot of the track.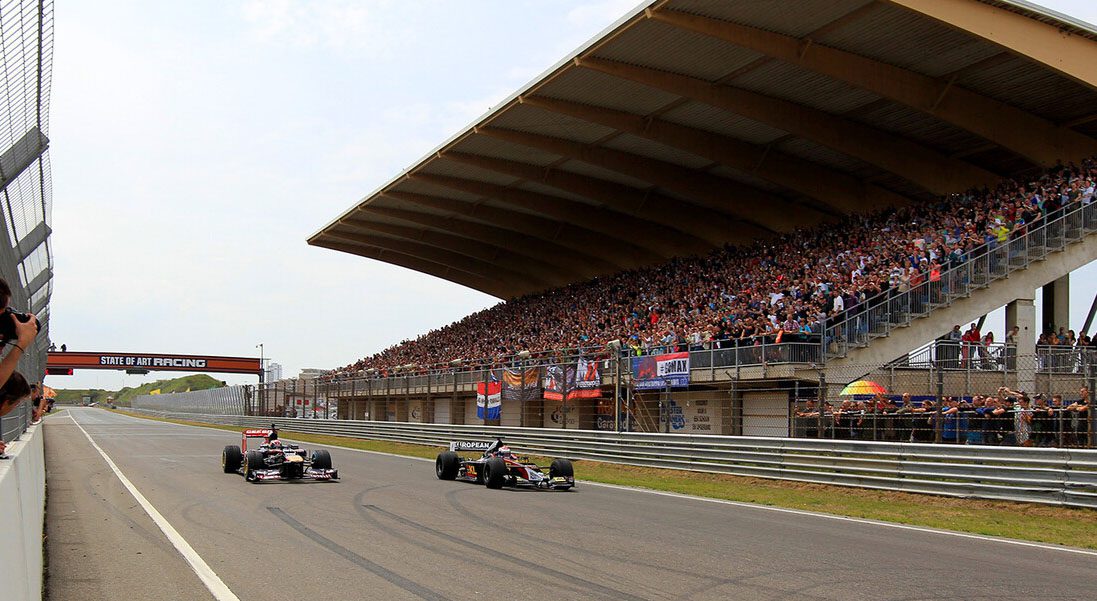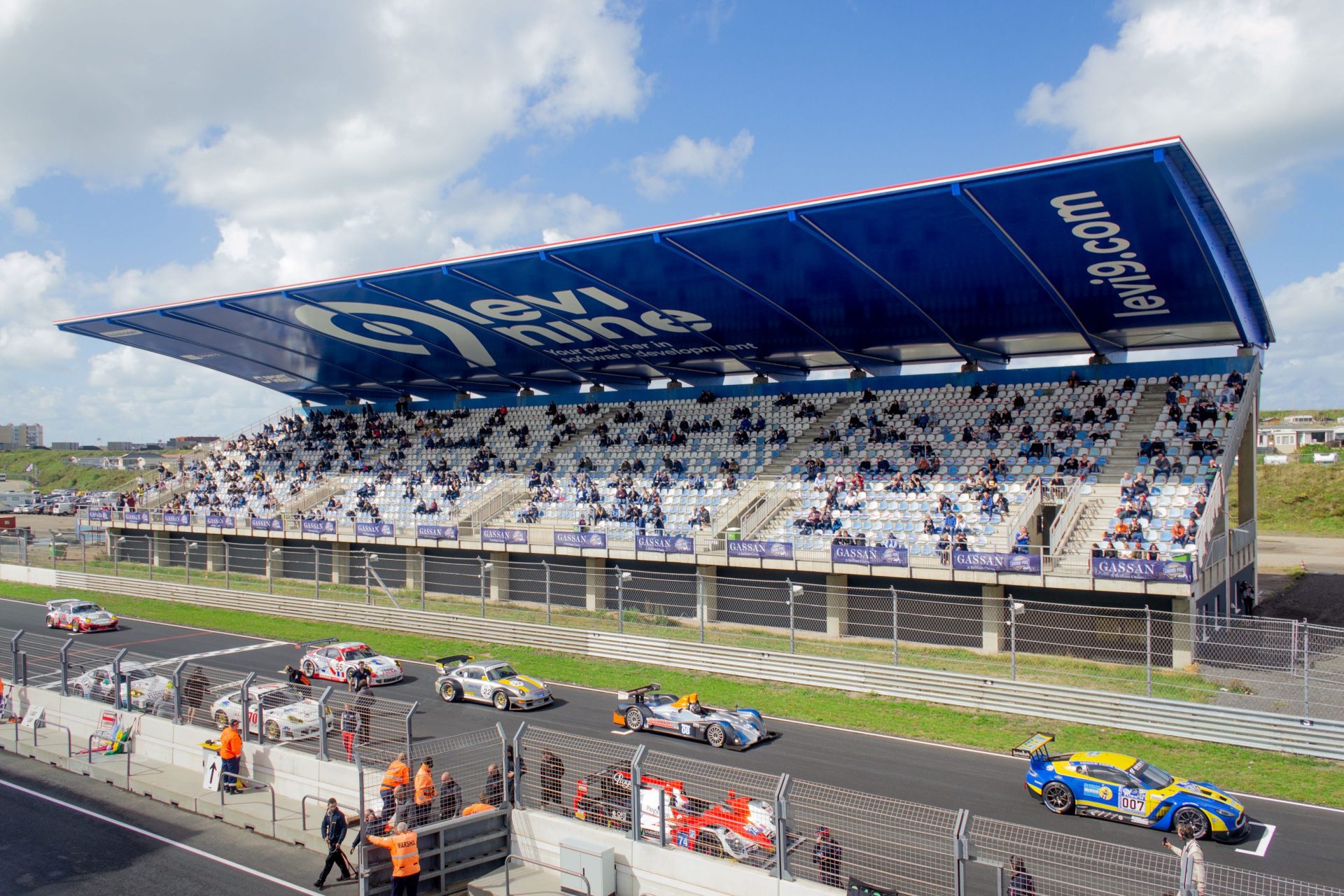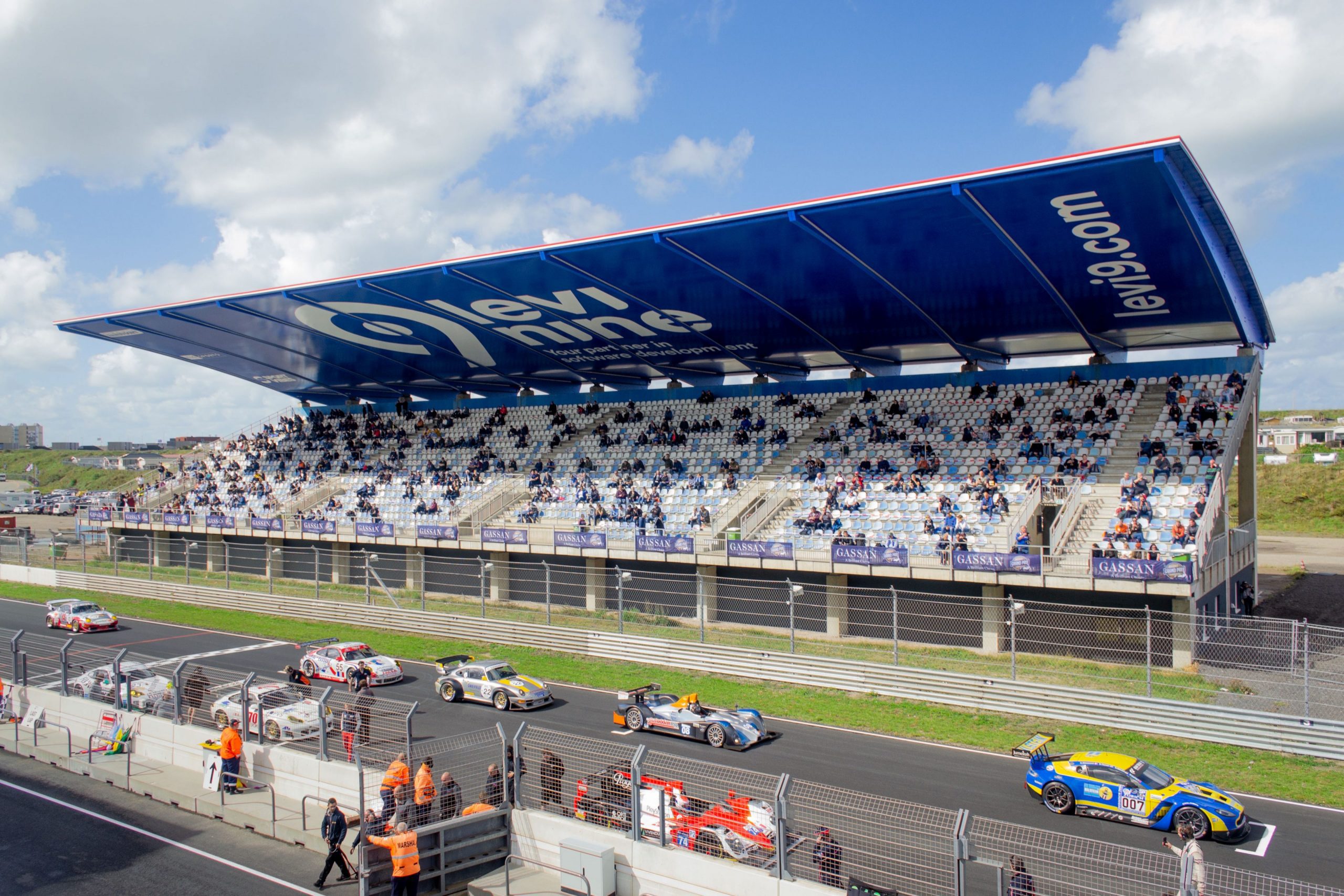 Poly-Ned approached Printable Technical Textiles for our SolidskinTec printing process that enhances textiles with protective and dirt-repellent properties. Our expertise was of great value in providing a print with exact matching of the desired color of the sponsor statement. And because we enhance the prints with our unique polyurethane varnish, we were able to offer a 10-year unlimited warranty on the preservation of appearance and weather resistance, which was no luxury considering the location on the coast.
For the installation of the fabric roofs, Poly-Ned used the services of APR-Projects. They took care of the entire on-site renovation, resulting in a great eye-catcher that is now seen by more than 100 million viewers to the Formula 1 race that, after 36 years of absence, is now back in the Netherlands.