Printable Technical Textiles supplies manufacturers of (outdoor) furniture with printed technical textiles for their projects. Fabrics printed with SolidskinTec can resist heavy mechanical stress and are the most durable product for heavy-use applications; no print can withstand more against less maintenance.
Lasting beauty
Furniture designs need to be, and remain, vibrant and colorful. We print technical textiles with top-of-the-line printers and maintain the highest print standards. Technical textiles printed with SolidskinTec, offer an unrivaled lifespan and are the most durable product on the market. Our polyurethane varnish fuses with the inks and the technical textile, ensuring that the print cannot delaminate and is protected. This contributes to the long-term preservation of the print and the technical textile.
Strong and UV-resistant
Our innovative SolidskinTec printing process produces exceptional endurance and unrivaled lifespan, making them the most durable printed substrate for (outdoor) furniture. An essential property of the SolidskinTec fusion process is the fabric's resistance to UV radiation and dirt-repellent properties. The PU-varnish we apply during the SolidskinTec process fuses with the inks and the technical textile, resulting in a protected outstanding print.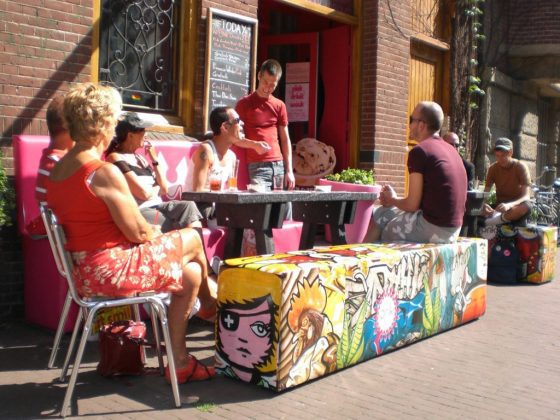 Bacteria repellent and easier cleaning
When it comes to safety, hygiene is an essential aspect. In our SolidskinTec printing process, the nanoscopic surface of the technical textile changes so that dirt particles, bacteria, chemicals, and water droplets cannot attach to the fabric. This property is known as the lotus effect and means that surfaces become dirt repellent by technically mimicking the self-cleaning properties of plants.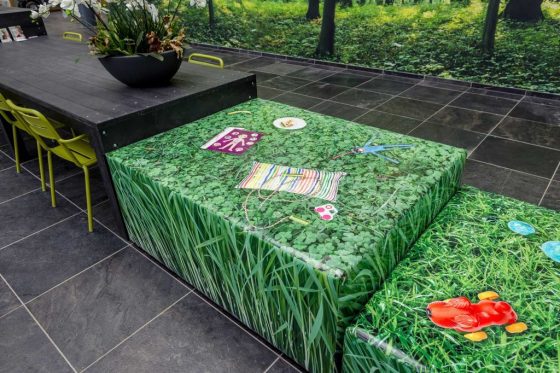 Information and sample requests for your project?
Printable is happy to provide samples for your production or sample room as part of our range of services. Our experts are delighted to share their passion and extensive knowledge about using printed technical textiles with you. Call us at +31342405125 or mail us at info@printable.eu.