Contact us
Our experts are happy to share their passion and extensive knowledge about the use of printed technical textiles.
Whether you are looking for more info on how our printing process makes the difference, you would like to receive samples of our work, or you're looking for a partner that works with our SolidskinTec printing process, contact us and we will be more than happy to help.
Key players and suppliers from the technical textile industry often approach us for advice. We share our know-how of the processes required to protect the appearance of printed technical textiles.
Printable Technical Textiles has built a reputation for expertise and fast, friendly service. As a small company, we are flexible and eager to exceed the expectations and demands of our clients. This is also reflected in our vision: We want our clients to understand the exceptional and unique benefits of our printing process. We Reimagine Print Endurance.

General conditions
Our terms and conditions are applicable to all offers and sales agreements as filed under number 300.950.33 with the Chamber of Commerce in Enschede, The Netherlands. A copy of our general conditions can be downloaded here.
This English translation of the General Terms and Conditions is provided for information purposes only. In the event of conflicting interpretations, the Dutch version shall prevail.
Find a tarpaulin manufacturing partner
Are you looking for tarpaulin producers in Europe that work with our SolidskinTec printing process? Or are you looking for another producer in a country that is not listed here? Contact our team for recommendations.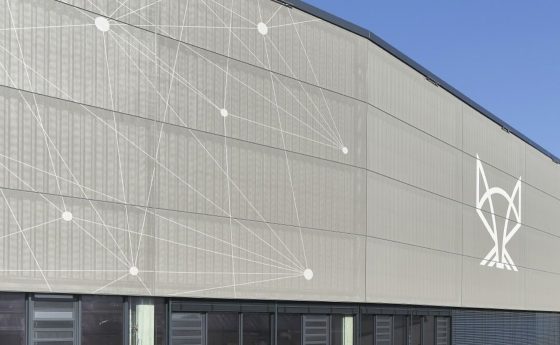 Looking for a partner for tensile architecture or leisure applications?
We can connect you with the right partner for design, engineering or installation of your project anywhere in the world. Our unique printing process has been acquired for a broad range of purposes by textile processing companies. We have long-standing partnerships and can connect you with the right partner for your project.