We do not produce technical textiles; we enhance technical textiles visually by printing on them and physically by protecting them. With SolidskinTec, we make technical textiles beautiful and highly resistant to the influences of weather, mechanical stress and dirt.
Fabricators use our unique SolidskinTec printing process for various technical textile applications. We collaborate with the world's best technical textile manufacturers, such as the Serge Ferrari, Mehler Texnologies, Sattler, Sioen Industries, and Heytex. Together, we have selected and developed a wide range of mesh and solid membranes that are suitable for our SolidskinTec printing process.
These technical textiles meet the industry's requirements in terms of strength, anti-bacterial resistance, and flame retardancy. This allows us to guarantee the long-term suitability of our products for any application with our unmatched warranties.
What kind of technical textiles do we print?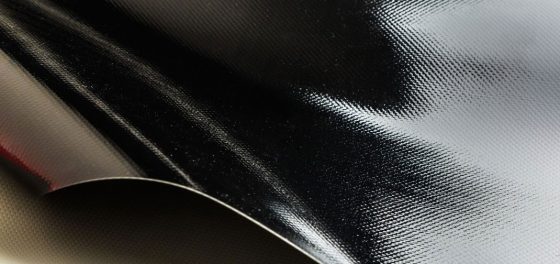 Solid PES/PVC membranes
Solid membranes are the perfect choice for truck-side curtains, tents, shade sails, or tensile structures. Our SolidskinTec printing process enhances the color intensity and makes the surface dirt-repellent, reducing cleaning costs and the need for detergents.
We have a range of high quality PES-PVC textiles (types I-V) that meet our standards and are tested and matched to our unique production process.
Mesh PES/PVC membranes
Mesh fabrics are ideal for fabric facades and sunshade applications. Compared to other materials, textiles offer a unique appearance for a surprisingly low investment. Lightweight supportive structures, dynamic forms, graphic designs, and lighting effects are a few advantages.
Moreover, technical textiles allow for tremendous energy savings for buildings and the environment.
Sample requests and color proofing
Printable is happy to provide color samples for your project. Our print systems can match any color by providing an exact formula for your project. We can also advise you on material selection for your project.