Architects and builders are becoming increasingly creative with their customised designs for stunning tensile roofing structures and fabric shades. Beautiful and unique, these impressive solutions are surprisingly easy to realise. They give venues the opportunity to provide guests and users with a unique experience. No longer simple monotone sunshades or awnings for hot climates, tensile structures offer a fabulous, colourful creation for use in limitless settings.
The design on the inside can be used creatively to enhance the visitor experience. While the outside can be kept white, to reflect the sunlight and regulate the temperature underneath. The benefits are clear: The fabrics can be printed in any design or colour, ensuring each one is a unique creation.
Wide range of material options
We offer a large selection of different solutions (and weights) for outdoor textile for tensile shades and roofs. Our facade canvas can be printed on both sides, allowing the creation of internal as well as external decorative elements, or to enhance the view to the outside.
We supply closed and open-weave canvasses to meet your specific requirements and can advise you on the most suitable solution for your project. Our membrane substrates achieve the best hard-wearing resistance combined with freedom of choice in design and ideas. Whether you are looking for a single colour, a repeating pattern or a branded image, we produce your design and meet your requirements.
10 Year warranty on appearance
Printable works with a range of renowned, high-quality technical textiles that are printed on demand. Our unique coating and printing process deliver unrivalled protection against discolouring and degradation of quality.
Our products have been thoroughly tested by the COT and TÜV institute. Thanks to our innovative coating technique, our substrates are flex resistant and able to resist mechanical stress and extreme weather conditions. The Printable substrates are the only product in this market offering a warranty on UV-resistance, mould, dirt-repellence, flex resistance against tearing and overall appearance.
High UV-resistance
Our canvas has been created to enable clients to add design, colour or an image to architecture. This is why we developed a coating that is able to resist long-term bleaching through UV-rays. Tested thoroughly and proven in the field, our fabrics keep their appearance and colour intensity for over 10 year. Guaranteed!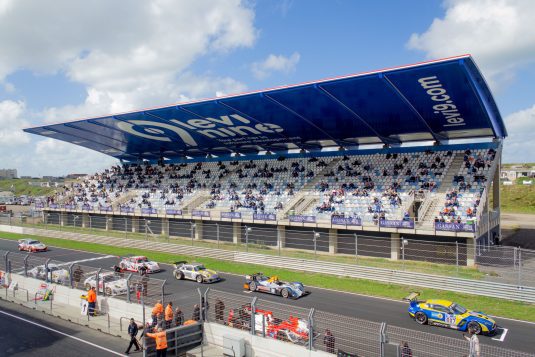 Beautiful
Our 8-colour VUTEK printers are at the top of the print industry. Their extensive colour range is able to match any colour standard. Our coating is developed for these inks and varnishes and protect the print. This intensifies colours and deepens the blacks, generating strong and vivid images.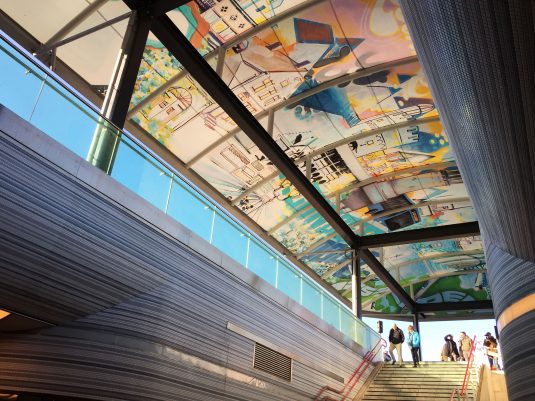 Self-cleaning
In our production process, we change the textile into an entirely new product with an apolar closed surface, achieving a lotus-effect. The resulting dirt-repellent surface and the apolar characteristics give the canvas impressive self-cleaning properties. The canvas will clean itself through rainfall or can easily be cleaned without the use of aggressive detergents.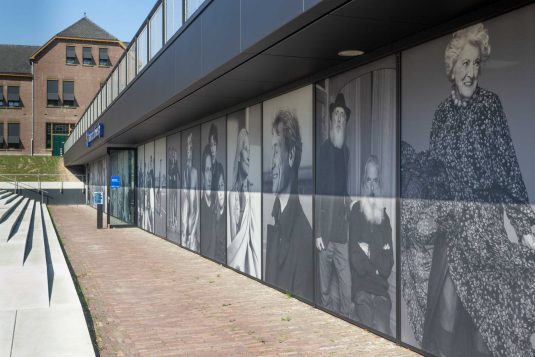 Sample requests and colour proofing
Call us on +31342405125
As part of our range of services, Printable is happy to provide colour samples for your production or sample room. Our printing production systems can match any colour system by creating an exact formula for your desired project on a fully coated and finished canvas sample.