Architects and builders are becoming increasingly creative with their customized designs for stunning tensile structures. Beautiful and unique, these impressive solutions are surprisingly easy to realize.
Printable Industrial Canvas offers a second to none durable printing solution on architectural textiles used for tensile structures. Our 10 year unlimited warranty on appearance, plus complete creative freedom in design and color choice, open doors for the next generation of tensile structures.
10 YEAR WARRANTY
Printable works with a range of renowned, high-quality technical textiles that are printed on demand.
For these architectural textiles we developed a unique production process.
Our printed and coated fabrics have been thoroughly tested by the COT and TÜV institute. Printable Industrial Canvas is the only product in the market offering printed fabrics for tensile structures with a 10 year warranty on UV-resistance, dirt-repellence, adhesion of inks and varnish and crack initiation. 
COATING IS KEY
It's the coating process which is essential to create the properties our prints are renowned for. Years of R&D showed us that a non-water based PU-coating is the only way to really protect outdoor textiles.
The process differs from standard ways to protect prints on fabrics. We've developed our own unique process that even starts before printing, namely with the selection of the right, pre-treated, fabric.
This pre-treatment allows our specially developed PU-coating to unify with the inks into the fabric, creating one solid layer with high durability, flexibility and resistance to mechanical stress.
Printable Industrial Canvas works with the best fabrics from manufacturers such as Serge Ferrari, Sattler, Mehler Texnologies and Sioen.
Beautiful long-lasting images
Our 8-color VUTEK printers are at the top of the print industry. Their extensive color range is able to match any color standard. Our coating is developed for these inks and varnishes and protect the print. This intensifies colors and deepens the blacks, generating strong and vivid images.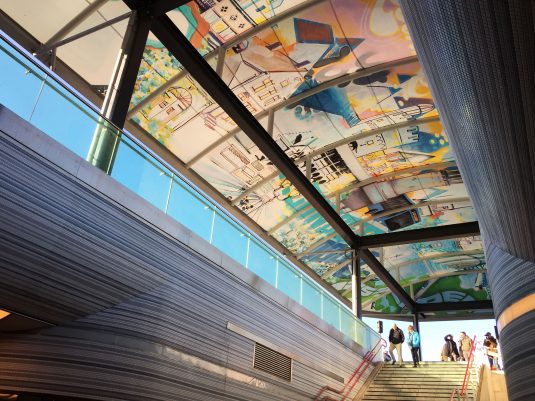 Dirt-repellent
In our production process, we change the textile into an entirely new product with an a-polar closed surface, achieving a lotus-effect. The resulting dirt-repellent surface and the a-polar characteristics give the canvas impressive self-cleaning properties. The canvas will clean itself through rainfall or can easily be cleaned without the use of aggressive detergents.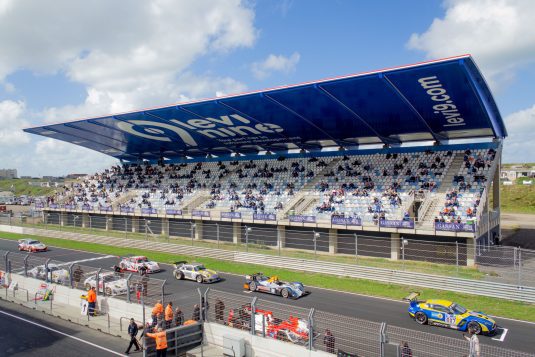 Sample requests and colour proofing
Sample requests and color proofing
As part of our range of services, Printable is happy to provide samples for your production or sample room.
Mail us: info@printable.eu