We love the paintings of Sebastian Krüger. These amazing paintings of famous people that are larger than life – and breathtaking to see in this size on the road. This Beatles version is the second trailer equipped with his paintings (the other one was the Rolling Stones, see below) and you can really see the amount of detail and work put in each of them. We do not only love these amazing paintings, but also because we share a similar philosophy. Just like the team of Sebastian Krüger our production techniques and conservation of the image are set to the highest standards.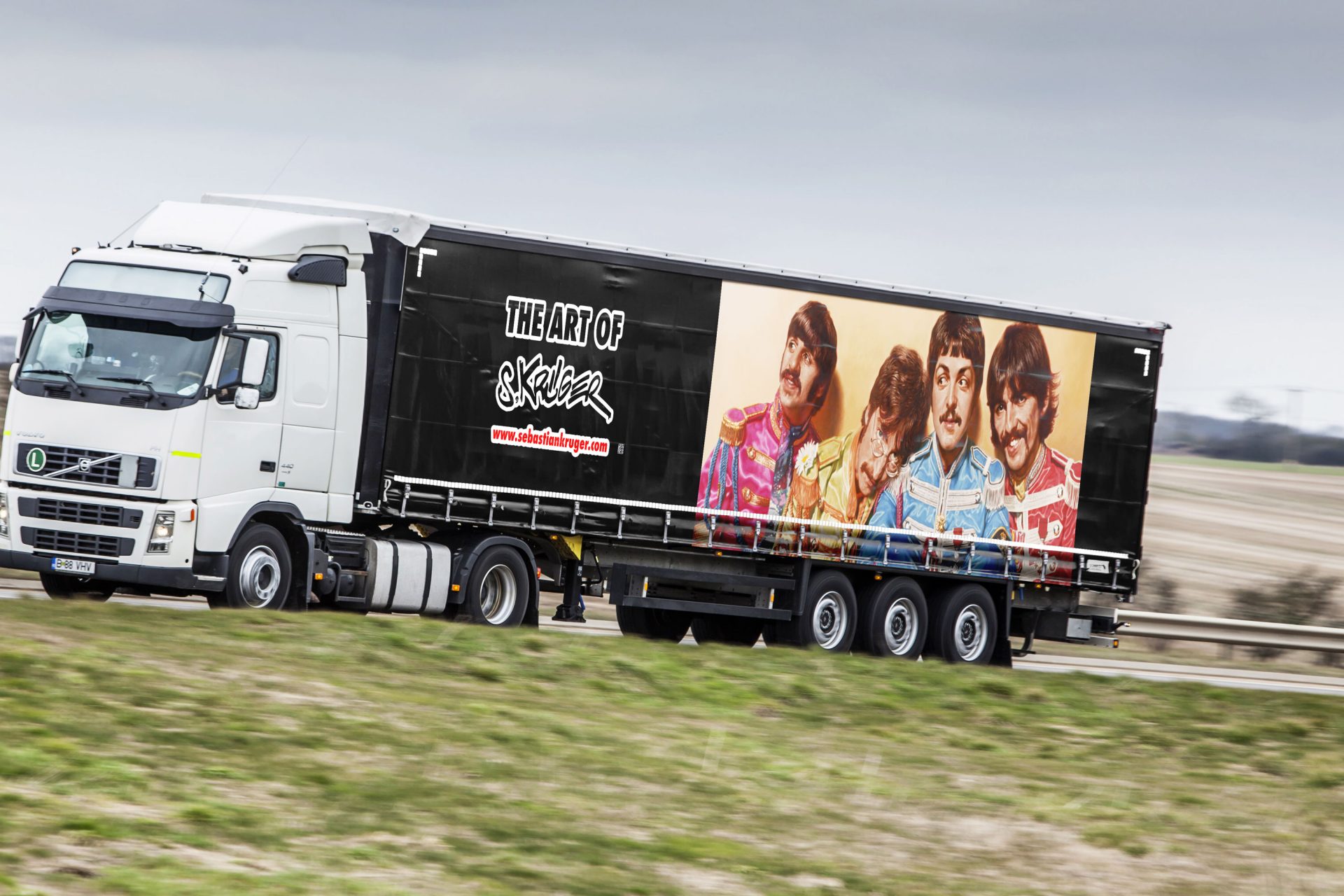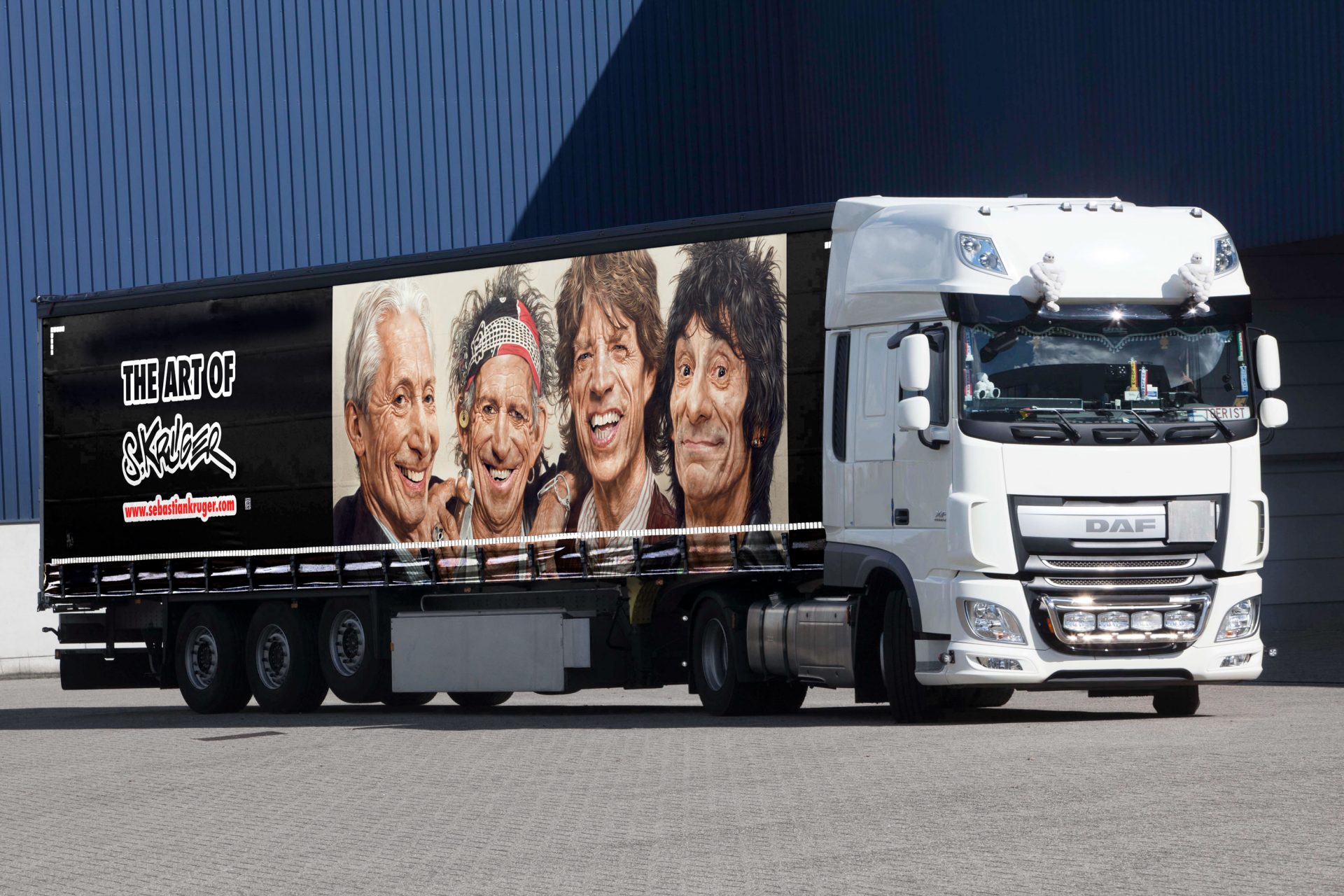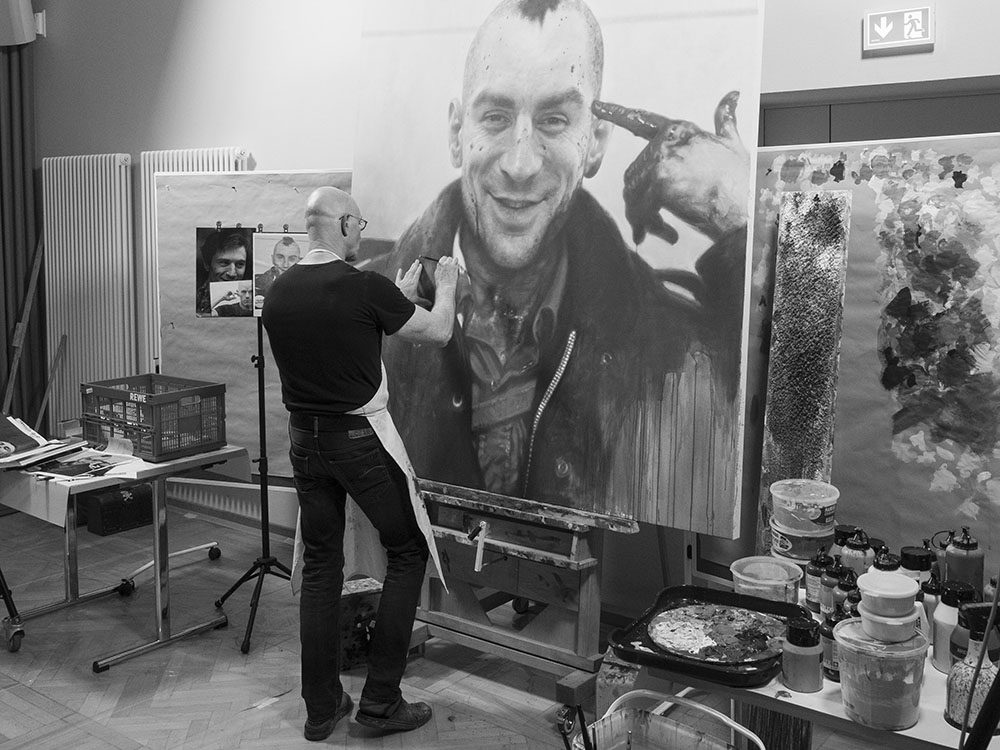 About Sebastian Krüger
In the early 1980's Krüger studied painting and graphic arts, and then quickly moved into the professional art world where his iconic 'personality portraits' continue to captivate famous collectors and audiences across the continents. Krüger approaches nearly all of his subjects with a level of respect and sincerity contrasting the often extreme exaggeration of their features. The result is the creation of visually and psychologically explosive 'Krugerized' portraits. Read more about his work on the website of Sebastian Krüger.