The unique high-quality Printable canvasses come in 2 distinct types, tailored to specific sectors: Solidskins have a closed surface, making them the perfect choice for logistics companies, for example Archiinks open weave surfaces are the ideal solution when it comes to build facades and other similar applications
Our network of suppliers
To safeguard the long-term suitability of our products for a given application, we work with a network of carefully selected European partners. If required, we are also able to take your own preferences into account and can advise you on selecting the right material for each situation.
To achieve a long-lasting, durable print quality, our textiles are prepared with PVC and a special print primer, ensuring there is no infiltration of moisture, which could result in de-lamination.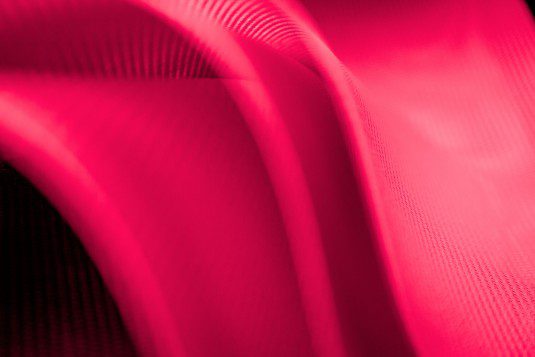 Thoroughly tested
Each canvas selected is independently tested in combination with our ink and varnish. Also, the embedding of our textiles with PVC and special print primer are tested, ensuring there is no infiltration of moisture, which could result in de-lamination.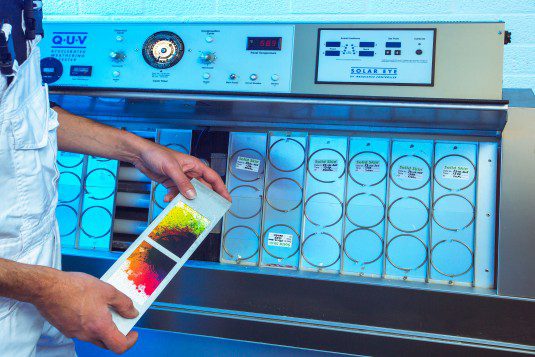 Archiinks canvas
To resolve the challenge of embedding the open-structure fabric with PVC and print primer, we have worked together with our partners to develop a special Dip-technology canvas, to ensure even and constant embedding over the entire material. The fabric is immersed in PVC and print primer to give an advanced embedding between the tiny holes in the open weave.
This innovative pre-treatment enables us to safeguard excellent adhesion of both inks and varnishes. The canvas is then protected against capillary effects and the delimitation of ink and varnish, resulting in an a-polar surface and giving the entire facade permanent dirt-repellent properties, optimal UV-protection and mould resistance.
Solidskin canvas
At Printable we use our extensive experience in the market to constantly improve the outcome of our printed and varnished canvas. This is why, for example, we use a Panama canvas for truck side curtains, with a white top and a grey reverse. The advantages are clearly visible:
• Brighter colours
• A less see-through canvas
• A cleaner appearance on the inside
• The vertical ribs of the truck blend in with the canvas.
Sample requests and colour proofing
Would you like advice on material selection or a sample of our Solidskin closed surface or Archiinks open weave? As part of our range of services, Printable is happy to provide colour samples for your production or sample room. Our printing production systems can match any colour system by creating an exact formula for your desired project on a fully coated and finished canvas sample.
Call us on +31342405125