We print and coat on carefully selected fabrics from renowned technical textile manufacturers. Each textile has been thoroughly tested, based on the actual real-life conditions and compared to equivalents. This is how we safeguard the long-term suitability of our products for each application and offer unique guarantees.
We work with a network of carefully selected fabrics from renowned technical textile manufacturers like Serge Ferrari, Sioen Industries, Sattler AG and Mehler texnologies.
Printable works with a range of renowned, high-quality technical textiles that are printed on demand. Our unique coating and printing process deliver unrivalled protection against discolouring and degradation of quality through UV-radiation and the effects of mould. This is why we are able to give unique warrantees on appearance, our membrane substrates will enable you to make a real impact at a low cost.
Sample requests and colour proofing
As part of our range of services, Printable is happy to provide colour samples for your production or sample room. Our printing production systems can match any colour system by creating an exact formula for your desired project on a fully coated and finished canvas sample. Would you like advice on material selection or a sample textile membranes?
Call us on +31342405125
To understand our product it is important to understand that in our production process, we change the textile into an entirely new product.
Most of our selected membranes are low wick, anti-bacteria treated and flame retardant. Through their production and our coating process these fabrics are highly resistant to the effects of weather (wind, hail, UV). Our products used in architecture are guaranteed for 10 years and our products in transportation are guaranteed for 5 years. For both markets these are unrivalled warranties for their markets that are proven in real live.
This is due to the chemical processes involved between textile, our inks and coating. This process will change the characteristics of the textile and enables us to give our unrivalled warranty. All our fabrics are carefully selected and extensively tested on our fusion process and visual appearance.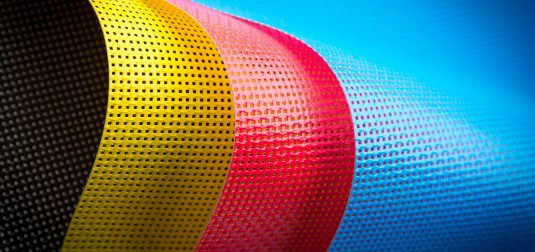 Our open mesh substrates
To resolve the challenge of embedding open-structure fabrics, We have worked together with our partners to select PES-PVC textiles that are strong (FT381 (565gr) and T2302FE (700gr)) and prepared to our demands. This ensures an even and constant embedding over the entire material and enables us to safeguard adhesion of inks and varnishes.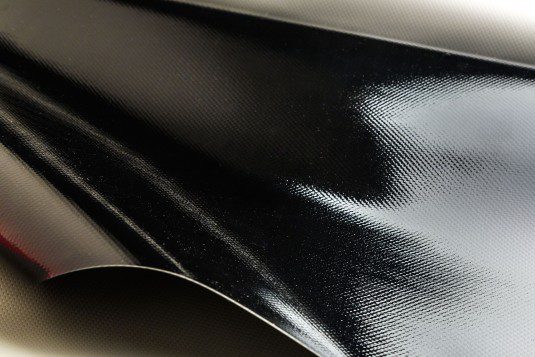 Our solid substrates
At Printable we use our extensive experience in the market to constantly improve the outcome of our printed and varnished canvas. For each application we have different high grade PES-PVC textiles (type 1,2,3,4,5) that qualify to meet our standards and are tested with our unique production process.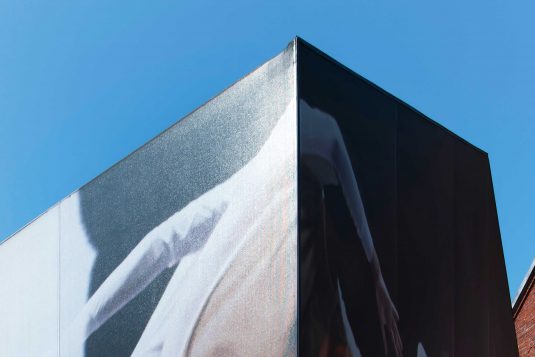 UV-resistance
When exposed to UV rays, water-based coatings turn yellow as the lacquer dries out. This makes the surface brittle, allowing it to detach, exposing the ink and canvas to dirt, moist and mold. Our PU-coating does not turn yellow and, since our coating fuses with ink and textile, we create a strongly adhesive effect, which does not detach and which continues to retain its flexibility.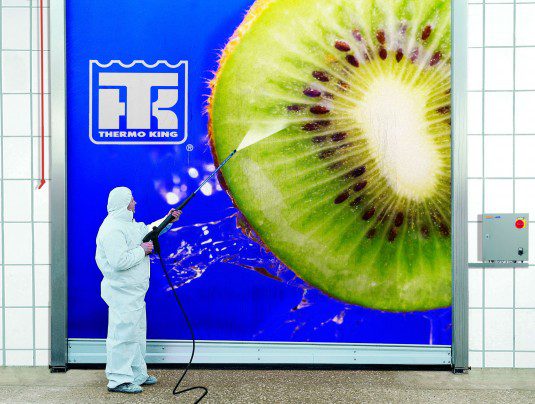 Resistance against chemicals.
During maintenance, coatings can become damaged by cleaning chemicals that break the structure of the protective layer. Our PU-coating does not react to any substances. Because of the structure of our coating, the resulting lotus effect repels dirt and chemicals off the surface, making it easy to wash dirt with just water and rain. This dirt-repellent surface also reduces cleaning frequency and the need for harsh chemicals.
Fabrics Printed In Solid (RAL) Colors
Manufacturers of PES/PVC textiles offer their products in a limited range of colors. Custom colors can be produced on demand, but the minimum order quantity is large and production takes a long time. These factors have brought a lot of restrictions to the creation of textile architecture in the past.
Printable offers an answer for architectural substrates that are needed in custom solid colors. Our on demand printing technique enables us to match any desired color, e.g. RAL colors, quickly produced and for any quantity without restrictions.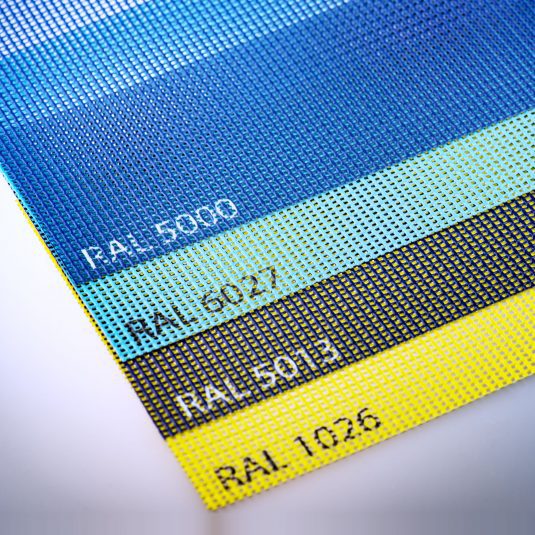 Our substrates are extensively and independently tested by TÜV-TNO and the COT institute. More important our substrates are proven in life under harsh-conditions. Due to our preparation and coating techniques our substrates are the only printed products in the market offering a long-term warranty on the key aspect of appearance.
We give a unlimited warranty of years on:
The dirt-repellent properties

The retention of colour intensity

The adhesion of inks and coating (no degradation)

The flexibility  of fabric
If a lifespan warranty has never been proven in life it is worth nothing.