A creative solution
Digitally printed scrims offer the opportunity to enhance the appearance of a construction site, as well as enabling project managers to promote the brand or the environment of the project. The result is more than just a cover for the construction site, it also improves the working environment, and it is more pleasing for people passing by.
Make it last
Projects can take years to complete and so scrims need to be resilient against extreme conditions and mechanical stress. As a result, most screens quickly show wear and tear. Printable 'Solidskin' textile has an excellent appearance and is renowned for its unique lifespan, which is guaranteed for the retention of colour intensity, the adherence of the coating, its flex-resistance and its dirt-repellent surface.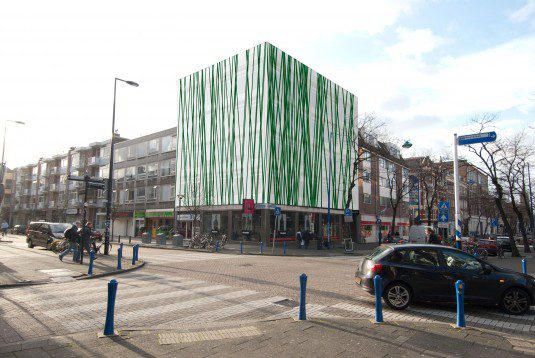 Reduce construction noise and dust
Many civil authorities are now set rules in place governing dust reduction control, construction noise and pollutants. Printable offers multiple solutions for construction screens to reduce noise, contain dirt and protect workers and the surrounding area. Our closed surface canvas can significantly reduce construction noise and improve the direct environment.
Unmatched image quality
When developing the special techniques for Solidskin, the focus lay on optimum image quality. Our production techniques can match any colour and the long-term preservation of appearance when in use. The characteristic Solidskin coating enhances colour intensity and delivers a high-gloss finish. The unique PU-coating protects your print, making it dirt-repellent and resistant to cleaning and mechanical stress.